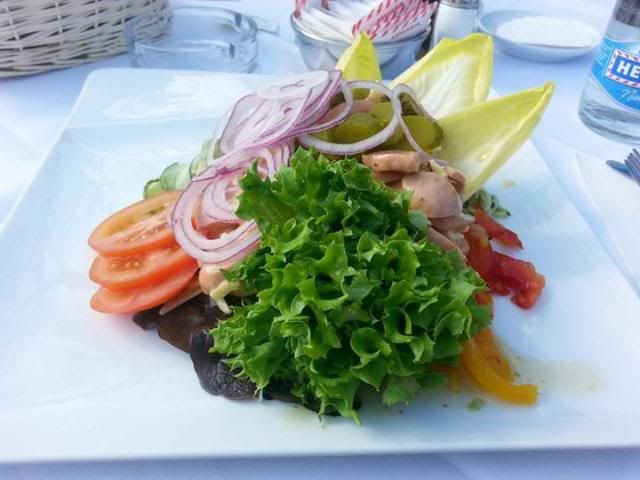 When it comes to leafy greens, you get a green light to eat as much as you want — that's how good they are for you!
As a general rule, you should aim to eat at least 2 1/2 cups of cooked vegetables and that includes leafy greens. As long as they're prepared in a healthy way, leafy greens, like other non starchy vegetables, are a great addition to your diet and offer countless health benefits.
The specifics of their healthfulness are a bit less widely known, and specifically, salads are both full of heart-healthy, cancer fighting, cell-building ingredients and are fantastic weight-loss and weight-maintenance tools. Really, it's hard to beat salad for slimming down. Leafy greens are one of the lowest-calorie foods out there.
If you're aiming for weight loss, a salad can be one of the most satisfying ways to spend a couple hundred calories. It'll cost you about as much as one large slice of bread, won't cause a blood-sugar spike, will help prevent obesity and its health complications and will be a whole lot more filling.