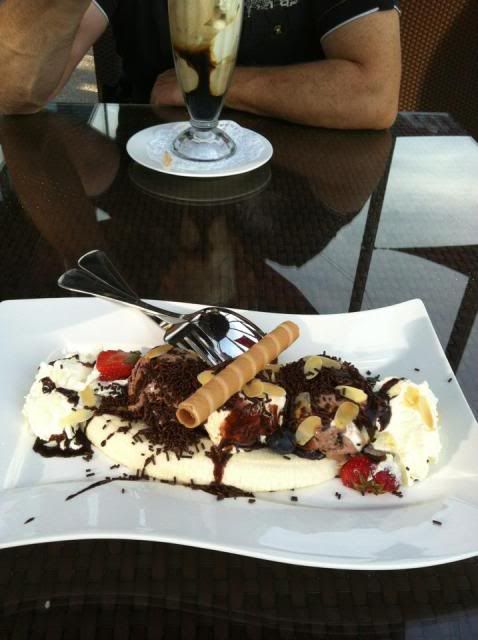 I was browsing my mom's recent photos in her Facebook today when I saw this yummy and delicious banana split that she ordered at her favorite restaurant. Geez! I got stuck while I was looking at these photos because I'm already drooling now LOL!
We all know that the banana split is one of the most popular ice cream dessert. Its the grand daddy of all sundaes as this American classic harks back to the days when bananas were a special treat rather than an everyday fruit. I think it is because of it's outrageous sauces and three flavored ice cream combination that makes it so irresistibly delicious!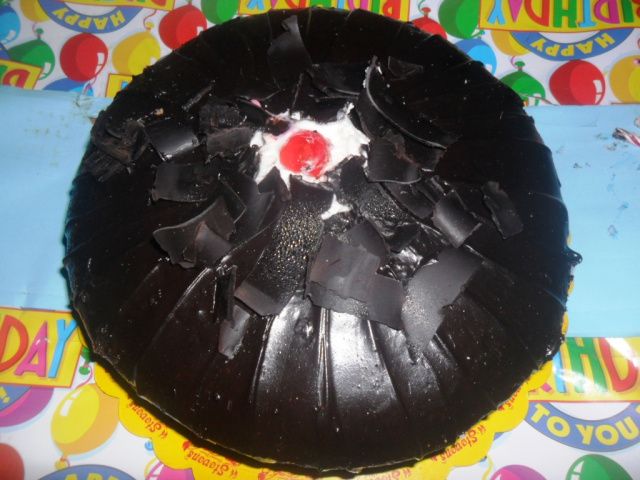 We celebrate my hubby's birthday last Saturday and one of the sweet dessert that we prepared is this moist chocolate cake from Steven's bread shop. It only costs around $8.00. This cake is actually one of my favorite because of its moist that melts in your mouth texture. It's simply heavenly yummy and delicious!
Its actually easy to make. About an hour and fifteen minutes from start to finish you can have this mouth watering chocolate cake. You can easily find the ingredients at the grocery store too.   I'm sure your guests will find this cake both irresistible and unforgettable because it is an ultimate chocolate birthday cake  since both kids and adults love it.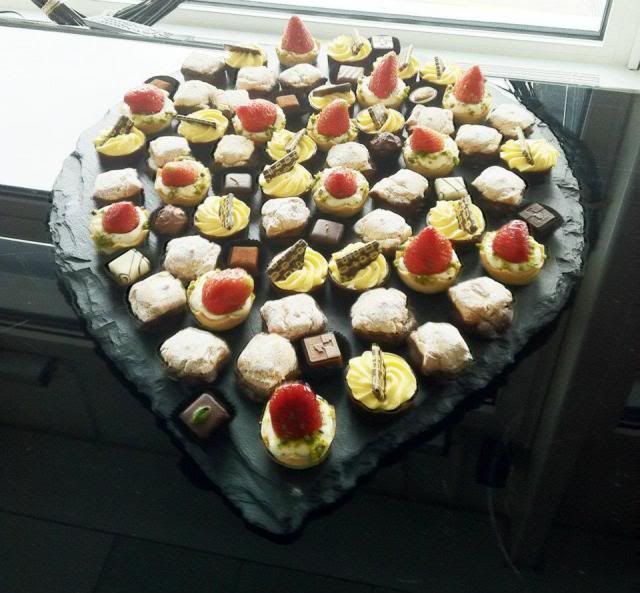 Who doesn't love this yummy desserts? I'm sure those who have a sweet tooth like me will surely love this yummy treats.  This was displayed during the company party of my mom together with her co-employees.

This deliciously mouthwatering desserts of all kinds is surely one of life's simple pleasures. For as long as there has been a craving for sweets, there's also a dessert to satisfy, right?  People from all over the world have always enjoyed having something sweet after dinner or for a snack.
Hubby cooked a sweet soup dessert called "binignit" for the children's feeding program that we did in two areas here in our Barangay. This soup is cooked in coconut milk and thickened with milled glutinous rice. It consists a thick mixture of root crops such as sweet potatoes, yautia, taro, jack fruit and sago or tapioca pearls.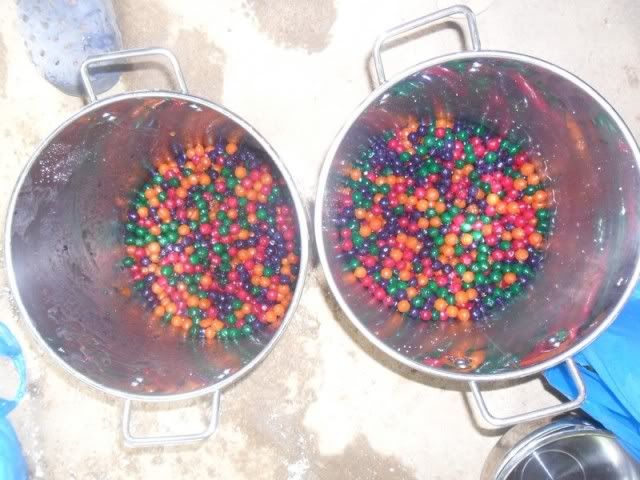 The photo above is the colorful sago or tapioca balls. It is traditionally cooked and eaten in various forms. Sago is often produced commercially in the form of pearls.  Sago pearls are similar in appearance to tapioca pearls and the two may be used  in some dishes. When it is cooked, it became translucent, soft and spongy. Aside from binignit, sago is also a popular cold Filipino drink named as sago't gulaman.